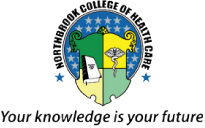 Tel: (855) 850-5722
Allied Health Programs
The Allied Health Program at Northbrook College of Health Care consists of various short courses that focus on one aspect of the health care field. The objective of this program is to help the students quickly gain proficiency in the area of interest, so they may begin a career relatively soon.
Training for these courses is provided by competent instructors that have proven experience as technicians and educators; and are approved by the Division of Private Business and Vocational Schools of the Illinois Board of Higher Education. We emphasize on theoretical knowledge, simulated case studies, and clinical experience; where clinical knowledge is necessary for training.
Currently, we offer technician level courses in demanding fields, such as Electrocardiograph (EKG) Technician, Phlebotomy Technician and Patient Care Technician (PCT). A competency exam for certification follows the on campus course. Some careers require state approval in the form of state licensure which must be obtained before clinical practice. Call an admission officer at (847) 850-5700 for more details.
Allied Health Admission Requirements:
1. High School Diploma or GED
2. 18 years or older
3. Pass the NCOHC entrance exam by TABE® ($25 non-refundable fee)
For specific information about our fast-track programs, contact an Admissions Advisor today to schedule an appointment.

Evening classes are also available!