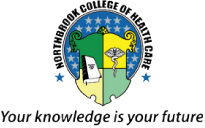 Tel: (855) 850-5722
Basic Nursing Assistant (CNA)
The Basic Nursing Assistant Training Program – (formerly known as the CNA Program), offers an exciting way to begin a career in healthcare. Our program is approved by the Illinois Department of Public Health (IDPH) and the Division of Private Business and Vocational Schools of the Illinois Board of Higher Education.
Nursing Assistants or CNA's, routinely provide distinguished care in hospitals, home health, and long-term care facilities. They help with the everyday needs of the patient such as: checking vitals, bathing, feeding, making beds, specimen collection and more.
We offer a Fast Tract Morning program which can be completed in as little as 6 weeks. Busy during the day? We also offer Evening and Weekend classes to accommodate your work schedule. The curriculum combines class room teaching, lab simulations and clinical experience to better prepare for real life scenarios.
Sign up now and enjoy a convenient class schedule, low student-teacher ratio, free one on one tutoring (as needed), affordable tuition and easy payment plans.
For additional information or a complete list of admission requirements, please contact one of our Admissions Advisors at (847) 850 5700 or click here.