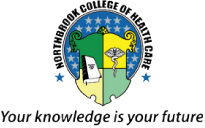 Tel: 847.850.5700
Graduation Ceremony

Northbrook College of Health Care conducts graduation ceremonies once a year in recognition of its graduates.

Pinning Ceremony

A most prestigious event in the career of a nursing student. Held 1 time a year, is limited to Practical Nursing students and their close family members.
Campus Activities
Special events are held on a continual basis to celebrate the following activities:

Student Appreciation Day

Northbrook College of Health Care recognizes that students play a major role in our environment. To show our gratitude, refreshments are provided to all enrolled and alumni students present on campus.