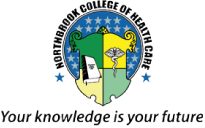 Tel: (855) 850-5722
Welcome to Northbrook College of Health Care!
Northbrook College of Health Care (NCOHC): a privately owned college that imparts quality education in the highest academic standards. Our curriculum and its delivery provide a learning experience that is progressive in approach yet classical in philosophy. This unique methodology leads to the development of the student into an ideal health care practitioner that is second to none.
Northbrook College of Health Care (NCOHC) takes pride in securing faculty with a distinguished teaching and professional record. These highly accomplished teachers not only employ creative ways to instill factual knowledge, but demonstrate an exemplary standard of care in the clinical practice. Here at NCOHC, we truly believe that your knowledge is indeed your future!
The educational programs we offer have been made very affordable. We also offer tuition assistance and flexible payment plans. Our educational model caters to the needs of the adult learner who seeks to secure a career in health care within a fairly short amount of time. NCOHC offers both day and evening courses.
Northbrook College of Health Care (NCOHC) has unique opportunities for success. To encourage education, we offer FREE tutoring sessions. Our goal is to nurture an environment of success through knowledge, learning and education.
NCOHC Wheeling campus houses one computer lab, one anatomy & physiology lab, and two state of the art nursing labs. These facilities exist to enrich our students with real life simulations that allow them to excel in the clinical arena. Our faculty prides in creating mock experiences which the students will most commonly encounter in their clinical practice.
All in all, NCOHC is an exciting place. A place where the faculty often challenges the sharpest of the minds and always inspire those that haven't fully recognized their true potential; for truly, your knowledge is your future.