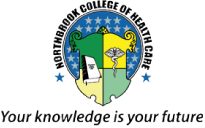 Tel: (855) 850-5722
About Us
A message from the Dean

"The conceptual frame work of the Academics Department is to invest in the students' success by assisting them in becoming academically sound, clinically competent, professionally safe, and socially beneficial critical thinkers. In pursuit of such ideals of learning, we explore, define and then improvise on the most suitable curriculum for our students. A survey of the impact of such an undertaking is also a part of our endeavor; where we excel by incorporating new knowledge into classical approaches.
We take great pride in our students, staff and the educators alike. It is through their tireless efforts that the vision of a beneficent institution of academic learning inspires to enlighten. We welcome those that approach the great discipline of health, healing, nurture and nursing with humility, passion and a commitment to elevate whomever they reach; not through disbelief, error or spells; but care, empathy and above all, sound principles of scientific learning."
Dr. Asim M. Zafar MD
Academic Dean