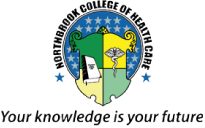 Tel: (855) 850-5722
Admissions
Northbrook College of Health Care welcomes all applicants seeking admission into our programs. Although certain programs may have additional requirements for admission, the following may serve as a guide to help you through the admission process.
Admissions Application:
Using the Apply Online link, fill out the form in its entirety. It is important that you provide updated contact information; correctly identify the program of interest and the desired schedule of classes. An email with a link to our main student portal, user login and a password will be sent to your email. Using the link, complete the online application. A $25 application charge applies. You will also receive a phone call from our admissions advisor to help throughout the process.

Equal Opportunity Statement

Entrance Exam:
For entrance into the Pre-Practical Nursing Program, Basic Nursing Assistant (formerly C.N.A), EKG Technician, Phlebotomy Technician and Patient Care Technician, all applicants must pass the Test of Adult Basic Education (TABE®). A supplemental study guide is available for purchase through the NCOHC Bookstore on campus. The exam fee for TABE® is $25, and must be paid no later than Wednesday prior to the exam day.
For Practical Nursing Program Applicants (LPN): The Nursing Department at NCOHC has adopted the Test of Essential Academic Skills (TEAS®) as part of their admission criteria for the Practical Nursing Program. The exam fee for TEAS® is $60. NCOHC is an approved testing center for administering the TEAS® test.
Contact an Admissions Advisor at (847) 850 5700 to schedule the TEAS® and TABE exam and to make payment arrangements.

Document Completion:
Applicants that pass the entrance exam are requested to submit additional documents as required by the program of interest; and make appropriate payments towards the program costs. Signing an enrollment agreement as per NCOHC policy completes the admissions process.
Discover the world of Nursing & Healthcare! Call now and speak with an Admissions Advisor at (847) 850 5700 or click here for more information.
Submit to the Office of Admissions
1. A completed admissions application ($25 non-refundable fee)
2. Pass the NCOHC entrance exam by TABE® ($25 non-refundable fee)
3. Proof of identity: 
a. Original social security card 
3-2. Any 1 of the following
a. Offical birth certificate
b. Valid passport
c. Valid driver's license or state ID
4. Official Transcripts
5. High School Diploma
6. 18 years of age