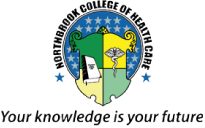 Tel: (855) 850-5722
Prerequisite Courses (Pre-PN)
The Prerequisite coursework for the Practical Nursing Program (Pre-Practical Nursing Courses) consists of the following 4 general education courses (244 contact hours):

• BIO-120 Human Anatomy & Physiology I (60 Theory Hours, 40 Lab Hours)
• PSY-101 Introduction to Mental Health (48 Theory Hours)
• MTH-101 Math for Nurses (48 Theory Hours)
• ENG-101 Rhetoric Communication (48 Theory Hours)
Our Pre-Practical Nursing Courses provides basic knowledge required to succeed in the Practical Nursing Program. These courses are conducted over approximately 10 weeks during our Morning Fast Track session and 13 weeks during the Evening session.  

Taken these classes already? Transfer credits are welcomed but must be evaluated on an individual basis. Apply Online to start the process.
Students may also save time by taking a Proficiency Exam in English, Math and Psychology.
For additional program information or admissions requirements please contact one of our Admissions Advisors or click here.